Hi what's up Surfers.
I am a local surfer who lives in Chiba where is a famous place for Surfing in Japan.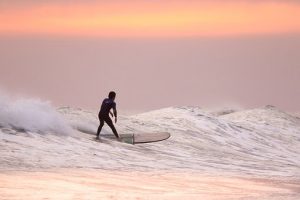 Internet has bunch of information about surfing in japan.
but almost of them are written in japanese and Japan has way too long coast line,so it is always difficult to decide where to find good waves during your trip in japan.
Where should I go to  find good waves near Tokyo
You should come to Chiba for the best waves in Japan.
Chiba is  where Olympic 2020 Surfing will be held.
Shonan is also famous for surf,but DO NOT GO TO SHONAN.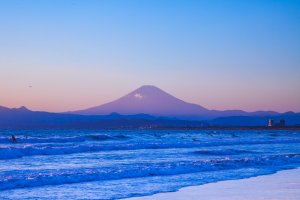 There is just 1 reason you should not go to Shonan.
Shonan has small waves like Knee high.
So, if you are looking for Good waves near Tokyo,Chiba is the best option for good surf experience during your trip in Japan.
How Can I Access to Surf beach in Chiba
It is very easy.  Just take a Train to "Kazusa-Ichinomiya Station"
From Tokyo Station, Hop on the "JR-Sotobo Line" and enjoy your train Trip for 80mins.
Get off at "Kazusa-Ichinomiya Station"
1min walk to Ichinomiya-Tourist Information Centre
Grab a bike(500yen) and Go to Beach
Beach is located 2.5km East from the Station.
You can find a Family-mart filled with surfers.
That's the point you can surf the best waves in Chiba.
I always see foreigners walking to the Beach.
WALKING 2.5KM IS KILLING YOU IN SUMMER.
So, Renta-bike is seriously recommended.
I sometimes pick up foreigners when my car has seat available, they are nearly zombies damaged by strong sunshine.
How much is surf board and wet suits rental or Surf lesson?
There are lots of surf shops among the beach.Well…. Rental fee depends on the shop. here are average fee
Surf board rental  around 3-4,000yen per day.
Wet suit rental  around 2,000yen.
Surf lesson around 6,000yen.
When can I hunt the best waves in Japan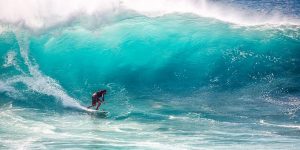 If you are a skilled surfer, The best season is September to till November.
It is a Typhoon season, You can enjoy a serious swells.
That is really serious, Every year, around 20 surfers die because of big swells from typhoon.
The worst season is May and June.You have shit waves or No swells.
Here is the PR movie made by Ichinomiya town.
Is it easy to travel with my Surf board?
It is very easy to travel with your surfboard in japan.
Buses accept you to bring your surfboard,Trains and Shinkansen as well.
Also,Japan has cheap deliver service, you can send  your surf board from 7-11 to everywhere in japan.
The fee is around 2,000yen.
So, if you are tired of travelling with your Surfboard, Bring it to 7-11, and send it to your hotels or Hostels.
Good hostels around Ichinomiya?
Recently, as Surfing Olympic is held in Ichinomiya.
Lots of hotels and Hostels are built around around Ichinomiya.
Guest house Preta torami

 is the Best choice.
Owner is a super friendly old man and he is a surfer.
So you can ask where to surf or wave conditions.
And you can meet a lot of surfers from All around the world!
I hope you enjoy surfing in Chiba.
Good luck!